Discover more from Intermittent Fasting Insider
A research-backed newsletter for people who want to begin and deepen an intermittent fasting practice for greater longevity, health and wellbeing.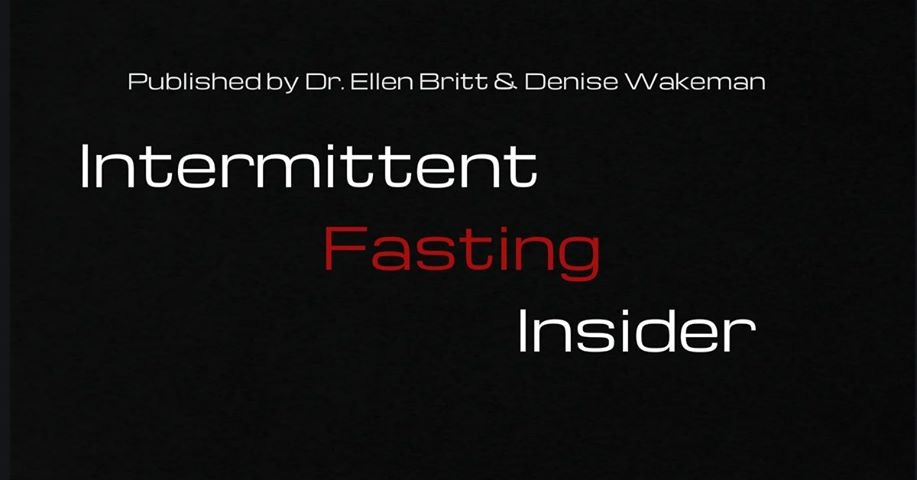 In this week's IF Insider:
We are now fully transferred over to Substack and to a much more condensed format, bringing you free intermittent fasting news (as well as a paid version) that you can easily consume in one sitting. 
In this issue, we'll cover how to figure out what the best IF method is best for you as well as what we're currently reading. For our premium subscribers, we go Back to the Future with our Research Spotlight and a killer recipe for Mint, Potato and Olive Oil Potato Salad. 
Plus, our free intermittent fasting Facebook group as well as our Fast Factor Circle membership is not going anywhere and continues to grow. Just check out the link here to become a member of our exclusive Fast Factor Circle Community.
What is the IF Insider?
This newsletter is your briefing on the most compelling developments in intermittent fasting as well as innovation in practices that can be stacked with IF, such as plant-based eating, sleep hacks, natural nootropics, brain training and more, all curated by our team of entrepreneurs and 'future-think' scouts. 
Our Mission is to introduce the power of Intermittent Fasting to entrepreneurs worldwide so they can exponentially improve their lives and businesses and the lives of the people they impact every day.
P.S. Please send your tips to our team by clicking here, and send your friends and colleagues to this link to subscribe to IF Insider.
P.P.S. Join our FREE Facebook group of like-minded entrepreneurs who are interested in intermittent fasting by going to this link.
---
Which Intermittent Fasting Method Is Best For Me?
In our last IF Insider (IF Insider No. 11 - 08/11/20), we announced the move of the free version of the IF Insider to this shorter, more condensed format. In every issue, we will cover one specific intermittent fasting topic and highlight what we are reading. 
Our premium edition includes a current IF topic in the research spotlight as well as complete instructions for one of Ellen's delicious, innovative, and mostly plant-based recipes which will complement your IF practice. The paid option will also include a monthly live Q&A call with Ellen and Denise held on the second Tuesday of each month at 12 Noon Eastern (9 AM Pacific) time. The first one is on September 8, 2020.
On to today's question!
Which intermittent fasting method is best for me?
The short answer is…
the one you will stick with for the long run! Because there are a lot of different systems out there as well as a ton of sometimes conflicting information, it's often hard for the beginner to choose which intermittent fasting method to try.
The 5:2 Method - One of the more popular programs is the 5:2 method, which involves eating normally for five days of the week and then restricting calories to around 500 or 600 on the other two non-consecutive days. Many people who choose this method space their "fasting" days out, so they are eating reduced calories on Monday and Thursday for example, and normally all the other days of the week. 
This diet does seem to work for weight loss but here at the IF Insider we are not big fans of 5:2 and here's why. We would argue that this fasting program is not really fasting at all and is really just calorie restriction in disguise. People who opt for this method never truly receive the one of the major benefits daily fasting has to offer, namely reaching the fat-adapted state. Plus, since there is never a day in which they are not consuming at least some calories, they never experience true digestive rest.
ADF - Another type of intermittent fasting regimen is alternate day fasting, known as ADF. This is where you fast completely from food every other day. On "up" days you eat normally and on "down" days you adhere to a clean fast, drinking only water, unflavored and unsweetened black coffee, and the like. 
ADF can be useful to embrace temporarily to break a weight loss plateau. Some people have moved to it as a permanent way of eating. We would not recommend experimenting with ADF unless you are an experienced faster and have built up your fasting muscle.
Daily Time-Restricted Eating - This is the method we follow at the IF Insider, where you fast daily and eat your meals within a certain time window of your choosing. Most people begin with 16:8 which means sixteen hours of fasting (including sleep!) and an eight-hour window in which to consume your meals. There are some people who do very well on this regimen and also lose weight, but many people will need to gradually increase the length of their fasting time to get the results they want. 
There are other methods and there are, of course, tweaks that you can apply to the time-restricted method of fasting to make it more effective. If you have questions, consider signing up for our paid IF Insider subscription at only $5.00 a month and get (among other perks!) a once a month live Q&A call where we can personally address your concerns. 
Why It Matters - It's important to choose a method of intermittent fasting that is sustainable and yes, enjoyable so you can reap the numerous benefits that await you. We strongly advise that you consider daily time-restricted eating for your fasting method, for the reasons we outlined above.
And if you need more help, you can choose to subscribe to our paid newsletter, as you get a live Q&A once a month where we can address your individual questions and concerns. We would love to have the opportunity to support you!
"Humans live on one-quarter of what they eat; on the other three-quarters lives their doctor."  ~ Egyptian Pyramid Inscription, 3800 B.C.
---
What We Are Reading
Each issue, both Denise Wakeman and I bring you a short blurb on what we are currently reading or watching, including books, articles, videos, movies and research papers of value.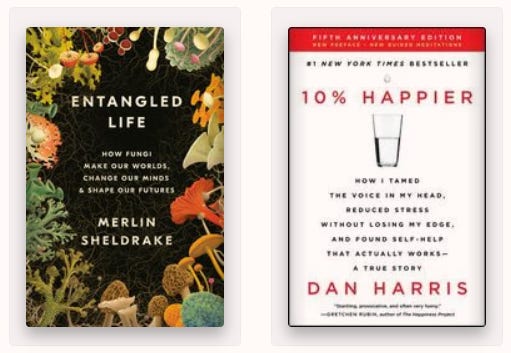 Denise - 10% Happier Revised Edition: How I Tamed the Voice in My Head, Reduced Stress Without Losing My Edge, and Found Self-Help That Actually Works--A True Story by Dan Harris.
I read this book (with the longest title ever!) from cover to cover over two days. It's a compelling story about Harris' journey from meditation skeptic to believer. Starting with an on-air panic attack, news reporter Harris looked to discover how to tame "the incessant, insatiable voice in his head, which had propelled him through the ranks of a hypercompetitive business, but had also led him to make the profoundly stupid decisions that provoked his on-air freak-out."
Starting with an interview for ABC News with Eckhart Tolle, Harris began exploring the self-help world and landed on meditation. When he described attending a 10-day silent meditation retreat, I relived the one time I attended the same type of retreat with all its pain and agony. Harris' journey was fascinating and humorous. Behind the scenes commentary about the TV news business was just as compelling as his journey to meditation, a journey I've also been on for the last year.
If you've been curious about starting a meditation practice and aren't sure if it's right for you, read 10% Happier, and then decide.
Ellen -Entangled Life: How Fungi Make Our Worlds, Change Our Minds & Shape Our Futures by Merlin Sheldrake. I have just begun reading this book, but I can already sense that Merlin Sheldrake is a charming and magical writer. 
Dr. Sheldrake has a Ph.D. in tropical ecology from the University of Cambridge for his work on underground fungal networks in tropical forests in Panama, where he was a predoctoral research fellow of the Smithsonian Tropical Research Institute. He is also an avid fermenter and musician. 
Entangled Life is his first book and with it, he burst into the green lawn of the mycological world like a ring of beautiful mushrooms whose sudden and enchanting appearance after a soaking rain is startling to behold. Here is just one of the many fascinating stories from his book, this one involving slime molds, a type of fungi that lives in a colony and "creeps" about over the forest floor.
"Japanese researchers released slime molds into petri dishes modeled on the Greater Tokyo area. Oat flakes marked major urban hubs and bright lights represented obstacles such as mountains—slime molds don't like light. After a day, the slime mold had found the most efficient route between the oats, emanating into a network almost identical to Tokyo's existing rail network." 
To get a sense of Dr. Sheldrake's reverence for the fungal kingdom, here's an excerpt from an interview he did with Random House's Lit Hub:
Evolution's most well-worn iconography is that of a tree, mirroring the genealogical trees used to portray lines of human descent. Since Darwin, the dominant narrative within evolutionary circles has portrayed lineages as endlessly diverging from each other like the branches of a tree. But over the last several decades, it's become clear that divergence is only part of the story. Some of the most dramatic moments in the history of life occurred when single-celled organisms engulfed unrelated single-celled organisms which continued to live inside them. Within the bodies of these new composite organisms, branches of the tree of life that had been diverging for hundreds of millions of years did something entirely unexpected and converged.
In light of these discoveries, many biologists have begun to reimagine the tree of life as a reticulate mesh formed as lineages not only branch, but fuse and merge with one another. Strands of the mesh loop in and out of the realm of viruses—entities that many don't consider to be living organisms at all—and make it clear that life shades off into non-life gradually. If anyone wanted a new poster organism for evolution they needn't look far. It is a vision of life that resembles fungal mycelium more than anything else.
I highly recommend this book!
---
Featured Recipe - Mint Garlic Potato Salad With Olive Oil 
Even if you don't like mint, you will love this easy to make, extremely tasty potato salad, which is served warm. The flavors of mint, olive oil, and garlic combine to create a distinctive, savory "un-mint" like taste which is sure to be a family favorite. Plus Ellen has a special technique for preparing this recipe that she details here, taking the flavor to a whole new level of yum! (Shown with Ellen's Southern Style Deviled Eggs.)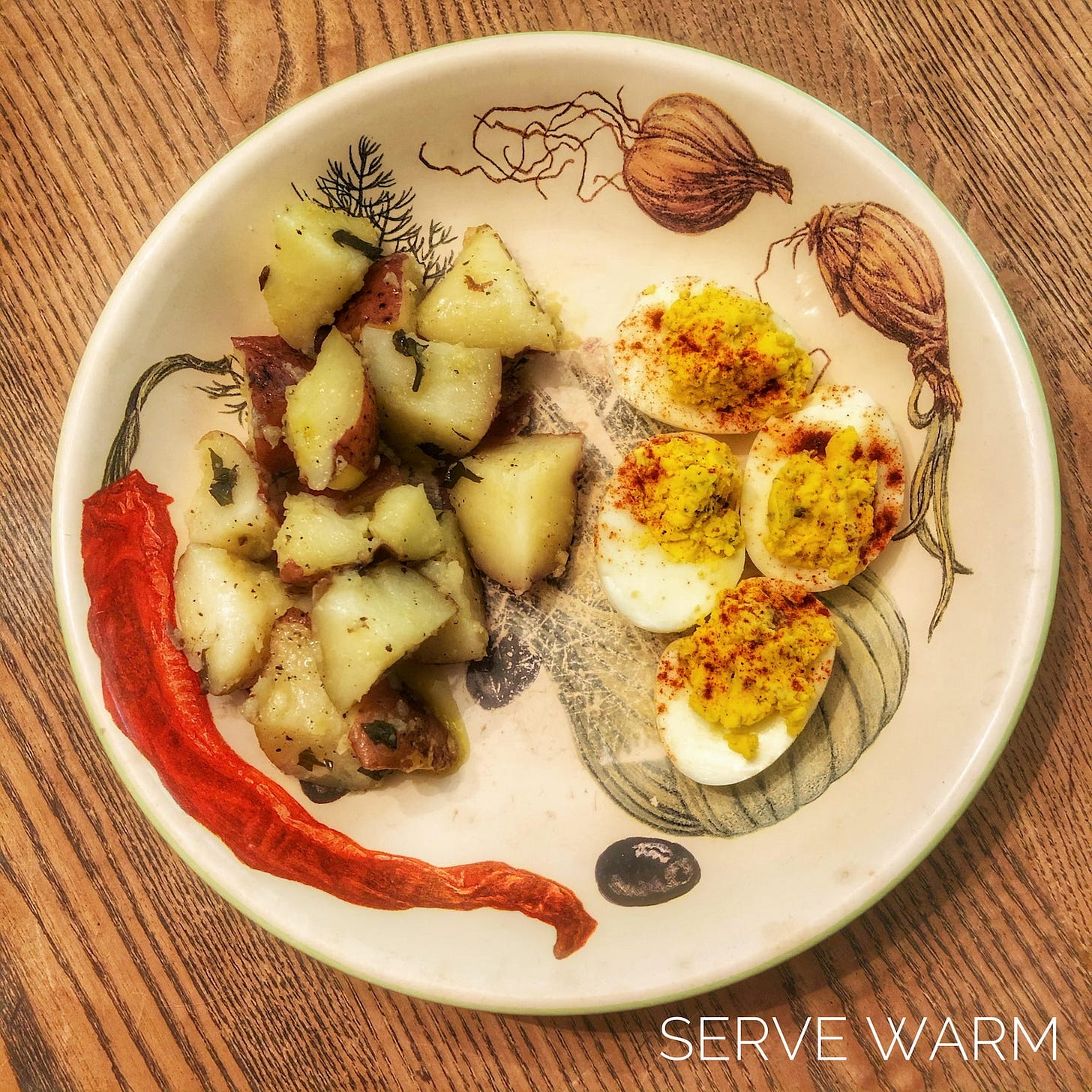 Want Even More Conversations Like This?
As a Fast Factor Circle member you get exclusive member-only content not available in the public IF Insider newsletter with in-depth monthly instructional workshops on topics ranging from nootropics to how to use traditional Japanese matcha to increase focus and productivity, three opportunities a month to meet via a live Zoom call with Ellen and Denise and other community members to get your questions answered, three nutritionally dense plant-based recipes and instructions a month, plus a private member's only group for discussion and networking. 
All Circle members get priority notification and first chance to secure a place at our annual Inner Fire Experience at beautiful Serenbe Farms and Inn here south of Atlanta, Georgia. This will take place next year, in 2021, most likely in the spring.
Simply click here for more information and to become a member. Membership is just $47 a month with no ongoing commitment. Why not give us a try as we'd love to have you join us?
Our Mission: We bring together entrepreneurs to learn how to combine the extraordinary power of intermittent fasting with research-based practices both ancient and modern so that as we support, encourage and inspire one another, we can each expand our focus, confidence and productivity as well as exponentially increase our well being, and through us, the well being of our families, friends, colleagues, and communities. 
###
Know someone who would benefit from getting access to the IF Factor Insider? Send them to this link to sign up.